Tania Cucciniello
Don't Just Cancel Your Massage- Reschedule!
The "right way" to cancel is to always reschedule. If your original appointment time is coming soon, it means you're already due for your next massage. It's normal if you can't make it to that date and time anymore, but it's best to postpone it rather than cancelling it and reaching out again at later time.
Turns out that "later time" ends up being months away. Most people have a regular massage schedule only if the next one is booked. When a set relaxation time is blocked off, you're sure to reap the benefits of regular massage therapy visits.
So, the next time you want to cancel your massage without rescheduling, ask yourself: "You sure about that?"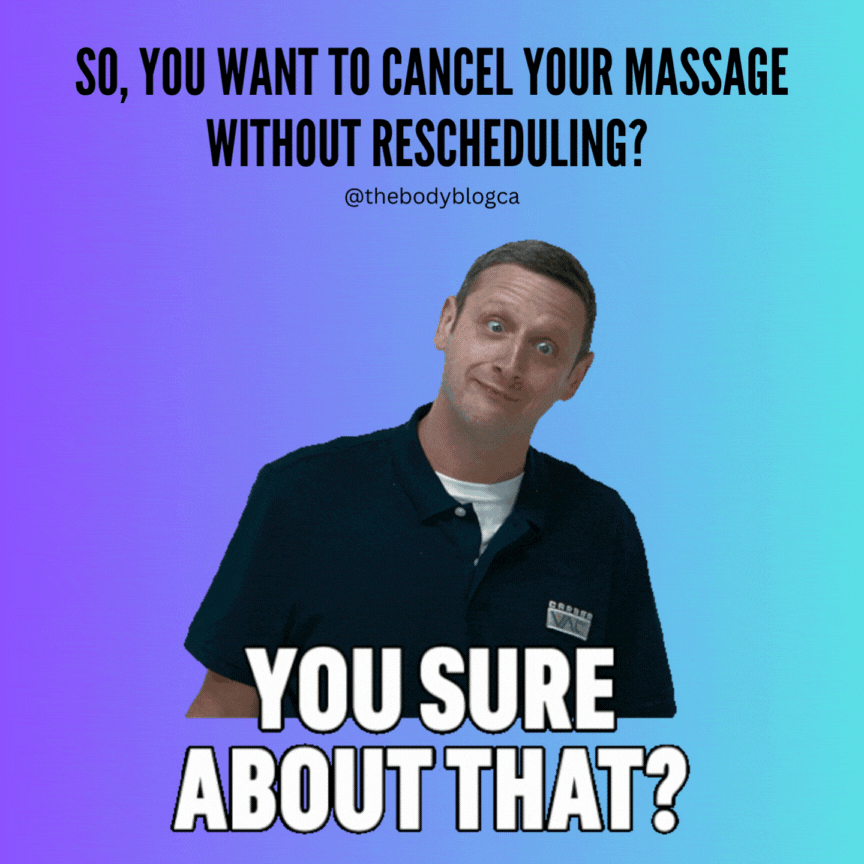 Lastly, please remember to follow the policy and make any necessary changes 24 hours in advance of the original appointment. Thank you.